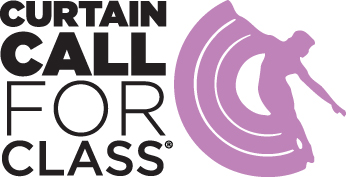 We have partnered with Curtain Call for Class to buy Capezio dance shoes and Curtain Call dancewear at a discount. I have sample sizes at the studio for the shoes, leotards, and skirts. Please try on the items at the studio before ordering on-line.
Click on Curtain Call for Class to go to their website. Login as "Parents/Students" using Turning Pointe Dance Studio Catonsville as the studio. I have emailed out our passphrase that gives you our discount. Click on the "All Classes" list below the welcome message to see our preferred products. There are 5 styles of leotards (please order black or pink), ballet tap and jazz shoes, skirts, footed and convertible tights.
You order and pay on-line and the items will be shipped to you directly. There is a shipping fee for orders under $75 so you might want to group together with friends and classmates to save on shipping.